---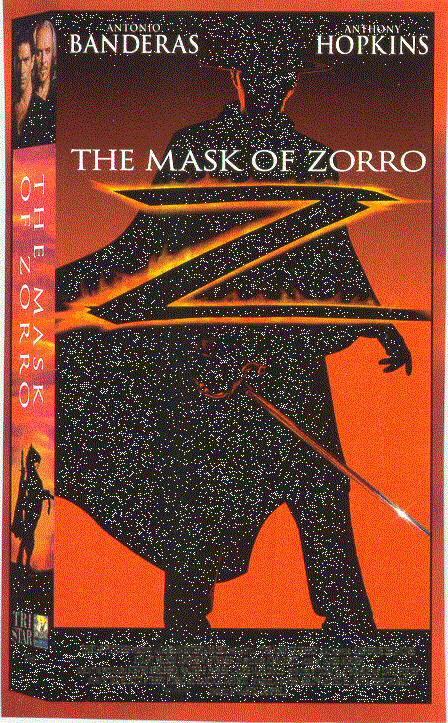 Mask Of Zorro, The
Release Date: 12/01/1998
Rating: PG13
In Both Widescreen or Standard.
Antonio Banderas & Anthony Hopkins
See Zorro as you've never seen before! Antonio in a role he was born to play, Catherine Zeta-Jones really clicks and kicks and Hopkins has got to be one of the best actors ever!
One link is available at Amazon. Cdnow link will be available sometime in November. When I find out the price, I will let you know.
Two other Places To Choose From are listed below:)
Enjoy Your stay. :)
---
Available Late November at CDNow

Mask of Zorro (It's Here) :)
---
Save 30% at Amazon
---
You have seen this Mask of Zorro Page