---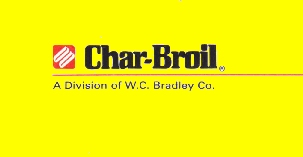 Char-Broil
A Division of W. C. Bradley Co
Post Office Box 1240
Columbus, Georgia 31902-1240
Phone (706)-571-7000 Fax 571-7029
This page is maintained by a fan only. I do not mean to infringe on any copyrighted material. This page is solely up for helping keep the briquettes going so people can enjoy the taste of real charcoal in a gas grill.
---
How many of you have a gas grill? How many of you miss the charcoal briquettes that produce the authenic charcoal flavor. Well stop your search. I found at a local TSC store a black bag of charcoal for the gas grills. The flavor was great. I have been searching ever since for replacements. Well I broke down and contacted the company that made them. You can order a catalogue right from them.
I hope to increase this page in the future so please come back and check for future updates. My catalogue should be coming soon so I will be able to place the ordering information on the site. Request your free catalogue. Address is listed below. Please keep in mind this is under construction.
---
| | | | |
| --- | --- | --- | --- |
| Item | Item number | Price | Shipping |
| | | | |
| Charcoal Briquettes - Mesquite Flavor | 4184775 | $10.99 | $4.45 |
| Charcoal Briquettes - Hickory Flavor | 4184773 | $10.99 | $4.45 |